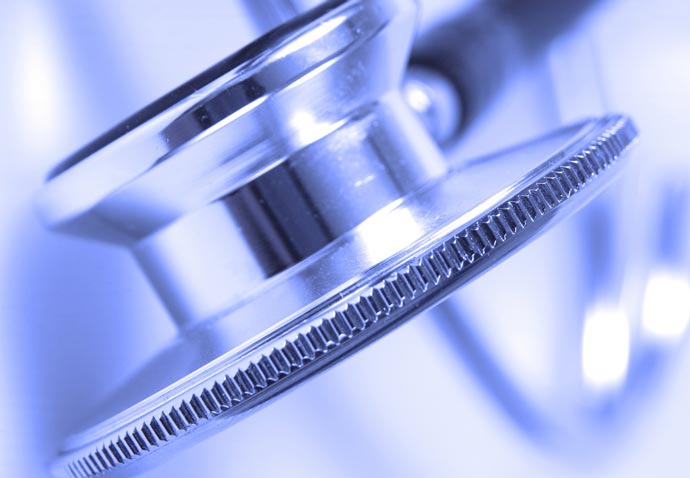 We serves as the booking agent for our hotel block. You can make your hotel reservation at the same time you register for the course. A portion of the room rate is used to provide refreshments during the meeting for participants only.
---
July 13-14, 2013 • Falmouth (Cape Cod), Massachusetts • Sea Crest Beach Hotel
Falmouth is a sea-side town of eight unique villages; a historical Cape Cod summer resort destination, and a vibrant, year-round community. You will easily find activities and restaurants to suit every taste, and some of the loveliest scenery in New England. With 68 stunning miles of Coastline, Falmouth is the perfect place for those who love the sea. Falmouth is well known for its beautiful beaches and the warm waters of Buzzards Bay and Vineyard Sound; Martha's Vineyard is just a short ferry-ride away. If you love the outdoors, get ready to enjoy the thrill of swimming, sailing, whale watching, golfing, kayaking, cycling on Falmouth's famous Shining Sea Bikeway or the sweet pull of hookin' a live one in Vineyard Sound. Before or after discovering Falmouth's bounty of boutiques and specialty stores, savor the moment with a relaxing massage in one of the fabulous day spas. Without leaving town, arts and culture fans will enjoy world class music, art and theatre, fairs and festivals, and the hands-on, marine discovery centers in Woods Hole are not to be missed. A rental car is recommended for this location.
Sea Crest Hotel

Fresh from a $15 million renovation, the Sea Crest Beach Hotel is ready to welcome back guests in a grand fashion. Enjoy new dining options, two saltwater pools, a fire pit for those cool summer evenings, a new poolside bar, and so much more! The Sea Crest Beach Hotel enjoys a secluded location in Cape Cod's legendary North Falmouth. Overlooking Old Silver Beach, Sea Crest Beach Hotel is surrounded by old-fashioned New England cottages and offers the added benefit of being within reach of the region's largest cities. New York, Boston, Providence are all three just driving distance away. Boston's Logan International Airport and Providence's T.F. Green International Airport are both a little longer than an hour's commute. Guest rooms feature mini refrigerator, flat screen television, alarm clock, and hair dryer.
Standard Rooms accommodate up to four guests. Standard rooms do not have a view of the ocean, but are steps away from the conference facilities, restaurants, lounges, and hotel's leisure activities.
Fireplace Rooms accommodate up to four guests and have a gas fireplace.
Sundeck Rooms feature a balcony or patio and give you direct access from your room to the pool area and the white-sand beach.
Rates: PLEASE CALL 1-800-222-6927 FOR HOTEL AVAILABILITY
---
August 24-25, 2013 • Hershey, Pennsylvania • Hershey Lodge
What began as a town that chocolate built has become a resort destination featuring the latest and greatest in family entertainment. Experience Hershey's world-class theme park with more than 60 thrilling rides and attractions, relax in the Chocolate Spa, explore a botanical garden for children, see over 200 fascinating animals from 75 North American species at ZOOAMERICA, and tour a museum that tells the many stories behind the name Hershey. Known as the "cleanest and greenest" destination in America, Hershey is the perfect place to get away from it all with a calendar packed full of concerts, Broadway shows, events, and activities. Learn how chocolate is made on Hershey's Great American Chocolate Tour and even help operate an actual Hershey's Kisses chocolates packaging line at Hershey's Factory Works. If you love shopping, you'll find everything from chocolate and outlet stores, to fine jewelry and souvenirs. Whether golf is your passion or just a leisurely pastime, Hershey features a variety of courses for all ages and levels of play. Hershey's location is ideal for exciting day trips to the many cultural, historical, educational, and entertainment attractions in nearby Harrisburg, Gettysburg, and Lancaster. If you've never been there, you owe it to yourself to visit Lancaster in the heart of Pennsylvania. It's just 30 minutes from Hershey, but it's a world apart. In a land of farms and fields, the Amish still live without electricity and use mule teams to plow some of the most beautiful and productive farmland in America. Lancaster is also home to Dutch Wonderland Family Entertainment Complex. Just 45 minutes south of Hershey is the hallowed ground of Gettysburg National Military Park, site of the Civil War's most decisive battle. Fascinating tours, exhibits, special events, and programs bring history to life for all visitors, young and old.

Hershey Lodge


At Hershey Lodge, relax by one of three pools, challenge your family to a round of mini-golf or tennis, or enjoy a meal at one of four restaurants – all while discovering friendly service in every detail. For kids, there are special touches such as their own check in desk, appearances by Hershey's Product Characters, and special seasonal activities. You'll find newly renovated guest rooms featuring chocolate-themed décor, hair dryers, coffee/tea, refrigerators, iron/board, and wireless internet access (fee may apply). Guests of Hershey Lodge also enjoy special Hershey Resorts Advantage privileges such as reduced theme park admission prices and more.
Rates: Standard Guest Room $240 + 11% tax (single/double occupancy)
---
October 26-27, 2013 • Pittsburgh, Pennsylvania • Omni William Penn Hotel
Omni William Penn Hotel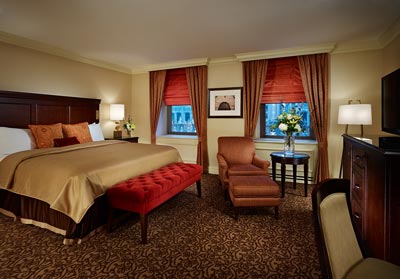 Since 1916, the Omni William Penn Hotel has captivated guests with its striking beauty and charming elegance. This Pittsburgh luxury hotel has been lavishly restored to its original grandeur and is located in the heart of downtown Pittsburgh within walking distance of restaurants, shopping, as well as cultural and sporting venues.
Guest rooms feature refrigerator, safe, iron/board, coffee maker, Omni bath robes, lighted make up mirror, and flat screen TV.
Rates: Deluxe Guest Room $239 + 14% tax (single/double occupancy)
---
TARGET AUDIENCE
This course is designed for physicians, nurses, nurse practitioners, physician assistants, hospital administrators, chief nursing officers, patient safety officers, healthcare quality officers, compliance officers, and other professionals dealing with patient safety and healthcare quality improvement.
PROGRAM PURPOSE
As a nation, our healthcare costs have been rapidly rising and at the same time issues around millions of uninsured, poor quality and unsafe healthcare practices abound. It has been a decade since the Institute of Medicine's, "To Err is Human Report" declared that as a result of medical and medication errors approximately 44,000 to 98,000 Americans die or are injured as a result of medical errors.
Although there have been many improvements with patient safety and healthcare quality initiatives, driven both by the government as well as the private sector, it is apparent from multiple studies that much remains to be done. With the passage of the Stimulus Bill (American Recovery and Reinvestment Act of 2009) and the Healthcare Reform Bill (Patient Protection and Affordable Care Act) many legislative and regulatory changes will look to address the issues of healthcare access and coverage, patient safety, quality of care and escalating costs.
This course will look at patient safety, healthcare quality and risk management in terms of how these issues impact the delivery of health care in various settings as well as what is being done by the various stakeholders involved to make needed improvements.
OBJECTIVES
Update knowledge of the status of the quality and safety of the United States healthcare system as reported by the government, the private sector and academia

Outline current projects to assess, address and improve healthcare in the US from multiple perspectives of healthcare providers, healthcare entities, third party payers and employers at the local and national levels

Discuss specific issues reflecting the role of the medical care provider today, defining areas needing improvement and issues important to patient safety and the improvement in patient outcome based upon evidence based medicine and risk management practices
A more complete list of objectives will be provided in the course syllabus.
2013 Healthcare Quality, Patient Safety,
and Risk Management

July 13-14, 2013
Falmouth (Cape Cod), Massachusetts
August 24-25, 2013
Hershey, Pennsylvania
October 26-27, 2013
Pittsburgh, Pennsylvania

Saturday

0730
Registration - Mandatory Sign In - Continental Breakfast
0755
Welcome / Course Orientation

NWAS Staff

0800
Challenges of the United States Healthcare System in the face of "Healthcare Reform"
Outline legislative changes as part of healthcare reform and how it may affect access, cost, quality and patient safety. Look at quality and patient safety initiatives from government agencies such as the Centers for Medicare and Medicaid Services (CMS) and the Agency for Healthcare Research and Quality (AHRQ), as well as organizations such as the Joint Commission (JC), the Institute of Medicine (IOM), the National Committee for Quality Assurance (NCQA), the National Quality Forum (NQF) and the Institute for Healthcare Improvement (IHI).
0900
Medical Errors
Explore the systems and processes that contribute to unintended and unanticipated outcomes and how they may be re-engineered to "build in" safety
1000
Break
1015
Medication Errors
Detail recommendations for avoiding medication errors derived of follow-up studies from both the government and the private sector
1115
Impaired and Disruptive Providers
Define the underlying issues that explain the persistence and actual increase in "disturbing, disruptive and potentially dangerous" physician behavior in the clinical setting
Differentiate between a "personality"-related issue and impaired behavior due to an underlying psychological condition or addiction to drugs and alcohol
1215
Lunch on your own
1315
Risk Management
Explain the concept of a "no blame" environment and the significance of "open communication" to help identify potential problems early and deal with them. Describe some Risk Management programs and how they address specific state and federal requirements.
1415
Communication I: Creating the Framework and Culture for Providing Safe, High Quality, Patient-Centric Health Care
Denote the linkages between effective communication and enhanced health outcomes in both clinician-patient and among healthcare professionals in providing care in different healthcare settings
1515
Break
1530
Communication II: Communication Barriers and Dealing with Difficult Patients
Discuss the impact of clinician-patient communication barriers as a source of medication and medical errors in a discussion of patterns of interactions with patients that cause the greatest difficulty
Explain how behavioral and cultural factors may be at the root of the problem
Discuss strategies employed to deal with the "difficult" patient
1630
Medical Ethics and End-of-Life Challenges
Denote the challenges of maintaining ethical values in a medical world rapidly transforming toward a "commercial" landscape of medicine where these values are constantly being tested. A considerable amount of time and resources are spent managing end of life issues. In partnership with patients and their families, much can be done to alleviate needless pain and suffering while providing clinical and psychosocial support.
1730
Adjourn

Sunday

0730
Registration - Mandatory Sign In - Continental Breakfast
0800
Business Case for Improving Healthcare Quality and Patient Safety
Examine the business case for improving quality and making healthcare safer. Look at pay for performance and other payment models that may gain prominence in the future
0900
Applications of Information Technology to Improve Health Care
Review the utilization and underlying advantages and barriers to an Electronic Medical/Health Record (EMR/EHR), as well as other healthcare technology such as telemedicine, computerized order entry (CPOE), bar code medication administration (BCMA), e-prescribing, etc.
1000
Break
1015
Utilization Review (UR) and Utilization Management (UM)
Explore the business, clinical and medico-legal aspects of utilization review and management covering topics such as documentation, accreditation, regulation, compliance, billing, and fraud including some UR and UM systems, and data collection and measurement tools that are being used
1115
Palliative Care and Hospice
Palliative medicine focuses on relieving and preventing the suffering of patients in all disease stages, including those undergoing treatment for curable illnesses and those living with chronic diseases, as well as patients who are nearing the end of life
1215
Adjourn

12 CME I / 12 CEC
FACULTY
Sunil K. Sinha MD, MBA, FACP
Sr. Fellow
Health Research
Education Trust
Clarksville, MD
Dr Sinha currently serves as a Senior Fellow of the Health Research and Education Trust of the American Hospital Association. He previously worked at Pfizer Inc. as the Director for Corporate Medical and Public Health Policy in New York and Washington DC. He served as a senior medical officer in the Centers for Medicare and Medicaid Services (CMS) and was responsible for coordinating the quality initiatives within the Medicare Advantage, Medicare Drug Benefit and Special Needs Programs.
At the Department of Veterans' Affairs (VA) he was the Director of the Managed Care Clinical Center of the VA Maryland Health Care System within VISN 5 (Veteran's Integrated Service Network). He served as the Chief of Performance Measures for his health care system.
Dr. Sinha is board certified by the American Board of Internal Medicine, American Board of Quality Assurance and Utilization Review, American College of Healthcare Executives, and the American College of Physician Executives. He is a Fellow of the American College of Physicians and a Senior Fellow of the Council for Excellence in Government. He is past President of the Maryland chapter of the American College of Healthcare Executives, Regent for Maryland and currently serves on its national Board of Governors
He is a senior examiner for the Malcolm Baldrige National Quality Award program, and currently serves on the Governing Board of the Virginia Senate Quality and Productivity Award (SPQA) program. He is an adjunct faculty at the Virginia Commonwealth University and the Johns Hopkins University Bloomberg School of Public Health. He serves on, and has co-chaired the juror panel for the National Quality Forums' (NQF) National Health Care Quality Award and the Joint Commissions John Eisenberg Award.
He received his medical education in India and completed an Internal Medicine Residency at the Loyola University Medical Center in Chicago, where he served as Associate Chief Resident and was recipient of the Intern of the Year Award. He received his MBA in management from the Southern Illinois University College of Business Administration and is pursuing a MS in Information Systems from the Johns Hopkins University Carey Business School.
Additional faculty vary from program to program.

ACCREDITATION
The A. Webb Roberts Center for Continuing Medical Education of Baylor Health Care System, Dallas, designates this live activity for a maximum of 12 AMA PRA Category 1 Credits™.
Physicians should claim only the credit commensurate with the extent of their participation in the activity.
This activity has been planned and implemented in accordance with the Essential Areas and policies of the Accreditation Council for Continuing Medical Education through the joint sponsorship of A. Webb Roberts Center for Continuing Medical Education of Baylor Health Care System, Dallas, and Northwest Anesthesia Seminars. The A. Webb Roberts Center for Continuing Medical Education of Baylor Health Care System, Dallas, is accredited by the ACCME to provide continuing medical education for physicians.
Canadian Physicians: The Royal College of Physicians and Surgeons of Canada recognizes A. Webb Roberts Center for Continuing Medical Education of Baylor Health Care System, Dallas as an accredited organization and has determined that Canadian physicians may record Section 1 credits for their participation in this conference.
Physician Assistants: AAPA accepts certificates of participation for educational activities certified for AMA PRA Category 1 Credit™ from organizations accredited by ACCME or a recognized state medical society. Physician assistants may receive a maximum of 12 hours of Category 1 credit for completing this program.
Certified Registered Nurse Anesthetists: This program has been prior approved by the AANA for 12 CEC; AANA Code #1027264; Expiration date 12/31/2013.
Registered Nurses: Provider is by approved by the California Board of Nursing, Provider Number 04833 and Florida and Washington, DC Boards of Nursing, Provider Number 50-7480. This program offers 12 contact hours. Meets the requirements of the Pennsylvania Board of Nursing, Rules and Regulations §21.133.
COURSE DIRECTOR
Mark T. Murphy, MD, MSN Education, Austin, Texas, and Medical Director, Northwest Anesthesia Seminars, Pasco, Washington
SCHEDULE AND FACULTY CHANGES
Factors beyond our control sometimes necessitate changes in the schedule and faculty. If time permits, we will inform all registrants of any changes prior to the program. Changes on site due to local conditions will be announced in class.
COURSE CANCELLATION BY PROVIDER
We reserve the right to cancel a course for any reason. In such case, a minimum of 30 days notice will be given to those registered and 100% of tuition paid will be refunded. NWS and NW-WWT will not be responsible for any non-refundable airfare, hotel, or other liabilities you may incur. We highly recommend purchase of travel insurance. Travel at your own risk.
COURSE CANCELLATION FEE
$100 between 60 and 30 days prior to the start of the course. No refund inside of 30 days; however, 50% of tuition paid may be applied toward tuition for another program within the next 12 months. Cancellation must be made in writing.
FAP (Frequent Attendee Points)
FAP lets you accumulate points based on dollars spent with us including net hotel and tuition booked through us (but not air). Once you have enough points to cover a full tuition they can be redeemed for tuition (no cash value). A great program to reward you for supporting us!
Lecture notes will be provided on a CD in PDF format.
Please note that children and non-registered guests are not allowed to attend the lectures.
For your airfare needs please call: Universal Travel. Be sure to mention NWS when booking. Contact: Kellee Kilmer, Phone: (858) 456-7887, Email: kellee@universaltravel1.com
REGISTER EARLY
We recommend that you register early to assure your spot. We reserve the right to close registrations to a course at any time without notice. We may not be able to accommodate onsite registrations.