New Orleans, Louisiana
This is a city everyone MUST visit at some time. Come listen to some fabulous jazz, one of the things that has made New Orleans so famous. Don't like jazz? No problem. New Orleans has enough attractions and activities to meet anyone's desire, from dining to shopping, gambling, and touring. New Orleans has always been known for its delightful cooking: Creole, Cajun, French, Southern, and almost every other ethnic variety you can think of. Another hallmark of the "City that Care Forgot" is the variety of sightseeing activities available.
Riverfront activities include River Boat Tours, Bayou Tours, and The Aquarium of the Americas. Historic tours of Antebellum mansions and the above ground cemetery are available. You can visit the lovely zoo or visit the Museum of Art with the largest collection of Faberge items in the world! Shoppers will have a field day here. From six-mile-long Magazine Street, with its century-old cottages offering collections of local and regional art, specialized clothing, decorator shops, and restaurants of unique and varied cuisine, to the antique stores of the French Quarter, New Orleans offers just about any merchandise you could possibly want.
Within walking distance of our hotel is Canal Place containing Saks Fifth Avenue, Brooks Brothers, Gucci and other upscale stores, while just a few blocks away is Riverwalk Mall with over 220 stores. The French Quarter offers Preservation Hall, where jazz is performed nightly, the French Market, Jackson Square, beautiful architecture, Creole cooking classes, and the famed beignets at Café du Monde!
Hilton New Orleans Riverside
It's all about location in New Orleans and the Hilton New Orleans Riverside places you at the center of it all. Nestled against the banks of the Mississippi, guests can watch the ships come sailing in or dive into the city life just steps away. Grab a beignet, listen to live jazz, ride a streetcar, or hop into a parade, you never know what you'll experience in the vibrant culture and excitement of New Orleans just outside the front door.
Start your day with a traditional New Orleans classic like a crawfish omelet, then for lunch, stop in to the home of the world famous charbroiled oyster at Drago's Seafood Restaurant, where this cheesy, buttery dish is on every 'must eat' list. In the evening, visit Spirits, an open-air bar for a cocktail and American fare or travel upstairs to the Public Belt bar for speakeasy style and live music.
Explore spacious and welcoming rooms, offering 37-inch TVs, mini-fridges, and spacious work areas.
Airport Shuttle Discount Offer:
In order to book your shuttle online, you must book at least 24 hours prior to your flight arrival time. The discount only applies to reservations made through the following web portal — if not, the discount will not apply.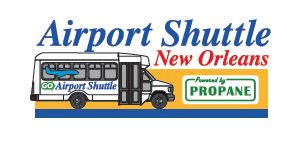 Please visit this link:
Topics in Emergency Medicine Official Discounted Airport Transportation

Download the information map here:
Airport Shuttle Information Map


TARGET AUDIENCE
This course is designed for physicians, physician assistants, nurse practitioners, registered nurses, and all other medical care providers who must maintain state-of-the-art knowledge of the emergency medicine specialty or are impacted by it.

PROGRAM PURPOSE
The practitioner of emergency medicine must possess evidence-based scientific background for competent clinical practice; maintain state-of-the-art knowledge of the specialty and all additional related disciplines; maintain an up-to-the-minute armamentarium of knowledge and skills for the selection and use of complex equipment, pharmacological agents, and procedures; manage self and colleagues to function toward common goals in providing consistent care in all settings in which emergency care is provided; serve as an expert in matters involving quality, safe and equitable health care delivery and support of other service providers, departments, institutions, and organizations dependent upon professional expertise.
Presentations are designed to facilitate the acquisition of cognitive and technical skills as defined through evidence-based data translated to best practice standards by the pertinent governmental and professional organizations including the American College of Emergency Physicians, American College of Surgeons and the Emergency Nurses Association and abilities in one or more of the disciplines vital to the practicing professional.
OBJECTIVES
At the conclusion of this activity, the participant will be able to:
Apply the pertinent physical and behavioral sciences as they impact and are affected by the planning, delivery, and monitoring of services inherent in the professions
Explain the selection, dosing considerations with methods of administration, safe use, contraindications and precautions of drugs based on their chemical and pharmacologic properties
Outline comprehensive patient management plans for the special patient population discussed
Apply the principles of safety and asepsis in the performance of all aspects of patient care regardless of the clinical environment in which the practice resides
Incorporate the published tenets of pertinent, recognized external organizations, institutions, and professional groups defining medical, legal, philosophical, ethical, and health care management standards.

Topics in Emergency Medicine
New Orleans, Louisiana
February 13-16, 2020


Thursday, February 13

0700
Registration - Mandatory Sign In - Continental Breakfast
0725
Welcome
NWS Staff
0730
Clinical Guidelines: Evidence-Based Medicine to Improve Care
J.Holmes
0830
Mastery Level Approach to PE and DVT Diagnosis: Who to Test and How
M.Courtney
0930
Break
0945
Initial Evaluation / Resuscitation of the Injured Trauma Patient: Updates to Know
J.Holmes
1045
PE and DVT Diagnosed: Now What? Beyond Simple Anticoagulation
M.Courtney
1145
Pediatric Advanced Life Support (PALS) Updates: Peds Resuscitation Pearls
J.Magana
1245
Adjourn

0.8 Pharmacology Hours

Friday, February 14

0700
Registration - Mandatory Sign In - Continental Breakfast
0730
Allergic Reactions in the ED: From Urticarial to Anaphylaxis
J.Magana
0830
Adult Pneumonia: Causes, Classification, and Clinical Outcomes
M.Courtney
0930
Break
0945
Sexually Transmitted Disease Updates for Adults and Kids
J.Magana
1045
Clinician Well-Being and Burnout: Threats and Future Solutions...Beyond Yoga
M.Courtney
1145
Pain Management in the ED: Opiates Anyone?
J.Holmes
1215
Psychiatric Clearance in the ED: Do I Need to Test This Patient?
J.Holmes
1245
Adjourn

1.4 Pharmacology Hours

Saturday, February 15

0700
Registration - Mandatory Sign In - Continental Breakfast
0730
Evaluation of the Injured Child: Children Are Not Little Adults
J.Holmes
0830
Peds Tips and Tricks: Creating a Peds Friendly Environment in the ED
J.Magana
0930
Break
0945
Pediatric Fever: Testing and Antibiotics - Are Either Even Needed?
J.Magana
1045
Recent Pediatric Articles That Every ED Physician Should Know
J.Holmes
1145
Panel Discussion: Ped Case Studies and Current Controversies in Peds EM
J.Magana / J.Holmes
1245
Adjourn

0.7 Pharmacology Hours

Sunday, February 16

0700
Registration - Mandatory Sign In - Continental Breakfast
0730
Aortic Dissection Testing and Treatment: What Every Emergency Clinician Needs to Know
M.Courtney
0830
Pediatric Child Abuse: Fractures and Cutaneous Injuries
J.Magana
0930
Break
0945
Cardiac Chest Pain: Risk Stratification and Testing Strategies
M.Courtney
1045
Remember That Patient You Saw: Understanding and Avoiding Errors in the ED
J.Holmes
1145
Panel Discussion: Updates and Question Session
J.Magana / M.Courtney / J.Holmes
1245
Adjourn

0.2 Pharmacology Hours

20 CME

20 Class A CE

3.1 Pharmacology Hours†
FACULTY
D. Mark Courtney, MD, MSCI
Director of Research
Associate Professor of Emergency Medicine
Department of Emergency Medicine
Feinberg School of Medicine
Northwestern University
Chicago, Illinois
James F. Holmes, Jr., MD, MPH
Professor and Vice Chair for Research
Department of Emergency Medicine
University of California Davis School of Medicine
Sacramento, California
Program Coordinator
Julia Magana, MD
Assistant Professor of Emergency Medicine / Pediatrics Emergency Medicine
Child Protection Team
Department of Emergency Medicine
University of California Davis School of Medicine
Davis, California
ACCREDITATION
This activity has been planned and implemented in accordance with the accreditation requirements and policies of the Accreditation Council for Continuing Medical Education (ACCME) through the joint providership of The A. Webb Roberts Center for Continuing Medical Education of Baylor Scott & White Health and Northwest Seminars. The A. Webb Roberts Center for Continuing Medical Education of Baylor Scott & White Health is accredited by the ACCME to provide continuing medical education for physicians.
The A. Webb Roberts Center for Continuing Medical Education of Baylor Scott & White Health designates this live activity for a maximum of 20 AMA PRA Category 1 Credit(s)™. Physicians should claim only the credit commensurate with the extent of their participation in the activity.
Approved by the American College of Emergency Physicians for 20 hour(s) of ACEP Category I credit.
American Board of Anesthesiology: CME credit will be sent directly to The American Board of Anesthesiology to fulfill the Part 2 requirement for the Maintenance of Certification in Anesthesiology Program (MOCA®).
Canadian Physicians: This activity is eligible for Section 1 credits in the Royal College's Maintenance of Certification (MOC) Program. Participants must log into MAINPORT to claim this activity.
Certified Registered Nurse Anesthetists: This program has been prior approved by the American Association of Nurse Anesthesiology for 20 Class A CE; Code Number 1037867; Expiration Date 2/16/2020.
Nurse Practitioners: The American Academy of Nurse Practitioners Certification Program (AANPCP) and the American Nurses Credentialing Center (ANCC) accept CME from organizations accredited by the ACCME.
Osteopathic Physicians: This program is eligible for Category 2 credit with the American Osteopathic Association (AOA).
Physician Assistants: The American Academy of Physician Assistants (AAPA) accepts certificates of participation for educational activities certified for AMA PRA Category 1 Credit™ from organizations accredited by ACCME or a recognized state medical society. Physician assistants may receive a maximum of 20 hours of Category I credit for completing this program.
Registered Nurses: NWS is an approved provider for the following state nursing boards: Arkansas State Board of Nursing (Provider Number 50-7480), California Board of Registered Nursing (Provider Number 4833), District of Columbia Board of Nursing (Provider Number 50-7480), Florida Board of Nursing (Provider Number 50-7480), Georgia Board of Nursing (Provider Number 50-7480), and the South Carolina Board of Nursing (Provider Number 50-7480). This program offers 20 contact hours.
†Pharmacology hours subject to change.
MEDICAL DIRECTOR
Mark Murphy, MD, MSN Education, Treasure Island, Florida and Northwest Seminars, Pasco, Washington
SCHEDULE AND FACULTY CHANGES
Factors beyond our control sometimes necessitate changes in the schedule and faculty. If time permits, we will inform all registrants of any changes prior to the program. Changes on site due to local conditions will be announced in class.
COURSE CANCELLATION BY PROVIDER
We reserve the right to cancel a course for any reason. In such case, a minimum of 30 days notice will be given to those registered and 100% of tuition paid will be refunded. NWS and NWWT will not be responsible for any non-refundable airfare, hotel, or other liabilities you may incur. We highly recommend purchase of travel insurance. Travel at your own risk.
COURSE CANCELLATION FEE
$100 December 15, 2019 to January 14, 2020. No refund after January 14, 2020; however, 50% of tuition paid may be applied toward tuition for another NWS program within the next 12 months. Cancellation must be made in writing.
FAP (Frequent Attendee Points)
FAP lets you accumulate points based on dollars spent with NWS including net hotel and tuition booked through NWS (but not air). Once you have enough points to cover a full tuition they can be redeemed for tuition (no cash value). A great program to reward you for supporting NWS!
Lecture notes will be provided via download in PDF format.
While we strive for accuracy at all times with our published information, we cannot be responsible for typographical and other errors.
Please note that children and non-registered guests are not allowed to attend the lectures. The concierge can provide you with childcare information.
We have a block of rooms for seminar participants. Once this block is sold, rooms are based upon availability only and may be at a higher rate. Rooms are available only through us 1 (800) 222-6927.
Travel at your own risk.
Airfare available through Going Places. Be sure to mention Northwest Seminars when booking. Contact Kellee Gray: Phone number: (858) 456-7962 - Email: kellee@goingplacestravel.net
REGISTER EARLY
We recommend that you register early to assure your spot. We reserve the right to close registrations to a course at any time without notice. We may not be able to accommodate onsite registrations.