Sarasota, Florida
The city of Sarasota is a scene of eateries, theaters, shopping boutiques and artist enclaves. Shops and colorful bungalows turned into bakeries, galleries, salons and yoga studios surround central downtown and are divided into five districts: Burns Court, Towles Court, Rosemary District, Historic Palm Avenue and Gillespie Park.
Enjoy live music and unique vendors with high quality produce, food, and crafts at the Sarasota Farmer's Market. Next, head to the Ringling mansion, circus museum, and art museum. Get a glimpse of a restored circus train and old circus wagons, or browse collections of famous master artists. The fun continues at picturesque Bayfront Park where kids will enjoy play areas and adults can stroll along the marina from the iconic dolphin fountain to Marie Selby Botanical Gardens. The exhibits at the botanical gardens include the Children's Rainforest Garden, the Tropical Conservatory, the Banyan Grove, the Bonsai exhibit, the Butterfly Garden, and many more.
Outdoor activities are endless in Sarasota. Play a round of golf at one of several championship golf courses including University Park Country Club, Rolling Green Golf Club, and the Bobby Jones Golf Complex. Rent a sailboat, go kayaking, or take a tour on the gulf. Parasailing, paddleboarding, and snorkeling are also fantastic options. Whatever your preference, join us in Sarasota!
The Ritz-Carlton, Sarasota
From this Florida resort's perch in downtown Sarasota, neither discovery nor contentment are far from reach, whether it is the rich, artistic uniqueness surrounding this Gulf Coast retreat or the sandy white beaches. Take time to explore the city's fine dining, museums, art galleries and performance venues.
The Spa & Salon at The Ritz-Carlton, Sarasota features treatment rooms, saunas, steam rooms, whirlpools and relaxation lounges to ensure the ultimate relaxation experience. Explore the Resorts's 11 acres near the city center of Sarasota and then escape to the resort's Beach Club on Lido Key, an exclusive oasis of beachfront services located approximately 3 miles from the Hotel (hotel shuttle provided). You can also hop the shuttle to The Golf Club featuring an 18-hole Tom Fazio designed championship golf course and two lighted tennis courts located approximately 16 miles from the hotel.
A full-service salon and 24-hour Fitness Center help you stay looking your best. Children ages 5-12 can even join the Ritz Kids program that offers a variety of supervised physical and creative activities (fees may apply). The ever-evolving face of the downtown scene is reflected in the waterfront restaurants at The Ritz-Carlton, Sarasota, including Jack Dusty, which provides a fresh take on coastal cuisine and handcrafted cocktails. The reach of delicious dining extends to the beach and the links, too, where The Beach Club Grill and the Golf Club Grille, respectively, serve up fare that satisfies even the most discerning palate. Be sure to leave time to explore St. Armands Circle - an island shopping paradise! The circle of St. Armands features over 150 fine shops and gourmet restaurants, charming courtyards and patios, classic statuary to create a unique atmosphere that can only be found here.
Resort View Rooms are approximately 425 square feet and feature 1 King or 2 Queen beds (based on hotel availability), LCD TV, Egyptian cotton linens, private balcony, coffee/tea maker, safe, spacious guest bathrooms trimmed with marble, lighted makeup mirror, hair dryer, scale, terry bathrobes, high-speed Internet access and Wi-Fi capabilities, fully-stocked refreshment cabinet, iron/board, complimentary morning newspaper, complimentary overnight shoeshine, twice daily housekeeping attention with evening turndown service and more.
The resort is 4 miles south of Sarasota International Airport and 55 miles south of Tampa International Airport. 2017 overnight valet parking fees are $26 per vehicle, per day; event parking fees are $10. Parking fees are subject to change without notice. Please note that self-parking facilities are not available at The Ritz-Carlton, Sarasota.

Specially priced Disney tickets:
Click here:
https://www.mydisneygroup.com/nwseminar118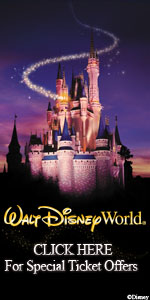 TARGET AUDIENCE
This course is designed for physicians, physician assistants, nurse practitioners, registered nurses, and all other medical care providers who must maintain state-of-the-art knowledge of the specialty or are impacted by it.

PROGRAM PURPOSE
The practitioner of emergency medicine must possess evidence-based scientific background for competent clinical practice; maintain state-of-the-art knowledge of the specialty and all additional related disciplines; maintain an up-to-the-minute armamentarium of knowledge and skills for the selection and use of complex equipment, pharmacological agents, and procedures; manage self and colleagues to function toward common goals in providing consistent care in all settings in which emergency care is provided; serve as an expert in matters involving quality, safe and equitable health care delivery and support of other service providers, departments, institutions, and organizations dependent upon professional expertise.
Presentations are designed to facilitate the acquisition of cognitive and technical skills as defined through evidenced based data translated to best practice standards by the pertinent governmental and professional organizations including the American College of Emergency Physicians, American College of Surgeons and the Emergency Nurses Association and abilities in one or more of the disciplines vital to the practicing professional.
OBJECTIVES
At the conclusion of this activity, the participant will be able to:
Apply the pertinent physical and behavioral sciences as they impact and are affected by the planning, delivery, and monitoring of services inherent in the professions
Explain the selection, dosing considerations with methods of administration, safe use, contraindications and precautions of drugs based on their chemical and pharmacologic properties
Outline comprehensive patient management plans for the special patient population discussed
Apply the principles of safety and asepsis in the performance of all aspects of patient care regardless of the clinical environment in which the practice resides
Incorporate the published tenets of pertinent, recognized external organizations, institutions, and professional groups defining medical, legal, philosophical, ethical, and health care management standards.

Topics in Emergency Medicine
Sarasota, Florida
January 25-28, 2018


Thursday, January 25

0700
Registration - Mandatory Sign In - Continental Breakfast
0725
Welcome
NWS Staff
0730
You're as Cold as Ice (Hypothermia and Frostbite)
M.Dorfman
0830
I Shot the Sheriff (Abdominal Trauma)
M.Dorfman
0930
Break
0945
Technological Boosts: Technology, FOAMed, and Apps
T.Davie
1045
The Patient's Headache Is Giving Me a Headache!
M.Dorfman
1145
Hold the High 5s: Your Tubed Patient Is Now Coding
T.Davie
1245
Adjourn
0.4 Pharmacology Hours

Friday, January 26

0700
Registration - Mandatory Sign In - Continental Breakfast
0730
Lytes and Action! (Electrolyte Disturbances)
M.Dorfman
0830
Everything Hurts Sometimes (Rheumatologic Emergencies)
M.Dorfman
0930
Break
0945
If I Were Paying the Bill: Principles of Cost-Efficient Ordering
E.Katz
1045
Point-of-Care Ultrasound for Shock
T.Davie
1145
The Sepsis Bundle: Good Care or CMS Nightmare?
E.Katz
1245
Adjourn
0.5 Pharmacology Hours

Saturday, January 27

0700
Registration - Mandatory Sign In - Continental Breakfast
0730
Rocks! Evidence-Based Stone Management
E.Katz
0830
I Got Something in My Eye
E.Katz
0930
Break
0945
Myth Busting in EM
T.Davie
1045
Lessons Learned in Business School
E.Katz
1145
Door to Needle: Update in Stroke
M.Dorfman
1245
Adjourn
0.6 Pharmacology Hours

Sunday, January 28

0700
Registration - Mandatory Sign In - Continental Breakfast
0730
The Chemical Take Down: Medicating the Agitated Patient
T.Davie
0830
Oncology for the EP
E.Katz
0930
Break
0945
Consultant Jeopardy: What Our Colleagues Wish We Knew
E.Katz
1045
Breathe In, Breathe Out: Vent Management
T.Davie
1145
Like a Kick to the Groin: GU Trauma
T.Davie
1245
Adjourn

0.4 Pharmacology Hours

20 CME

20 Class A CEC

3.0 Pharmacology Hours†
FACULTY
Timothy Davie, MD, FAAEM
Associate Program Director, Emergency Medicine Residency
Maricopa Medical Center
Clinical Assistant Professor of Emergency Medicine
University of Arizona College of Medicine - Phoenix Campus
Phoenix, Arizona
Marc A. Dorfman, MD, FACEP, MACP
Program Director, Emergency Medicine Residency
Staff Physician, Emergency Medicine
Associate Director, Transitional Residency
Presence Resurrection Medical Center
Assistant Professor
University of Illinois College of Medicine
Chicago, Illinois
Eric D. Katz, MD, FACEP, FAAEM
Chairman, Department of Emergency Medicine
Maricopa Integrated Health Systems
Executive Chairman and Professor
Department of Emergency Medicine
University of Arizona COM – Phoenix
Phoenix, Arizona
Program Coordinator

ACCREDITATION
This activity has been planned and implemented in accordance with the accreditation requirements and policies of the Accreditation Council for Continuing Medical Education (ACCME) through the joint providership of The A. Webb Roberts Center for Continuing Medical Education of Baylor Scott & White Health and Northwest Seminars. The A. Webb Roberts Center for Continuing Medical Education of Baylor Scott & White Health is accredited by the ACCME to provide continuing medical education for physicians.
The A. Webb Roberts Center for Continuing Medical Education of Baylor Scott & White Health designates this live activity for a maximum of 20 AMA PRA Category 1 Credit(s)™. Physicians should claim only the credit commensurate with the extent of their participation in the activity.
Approved by the American College of Emergency Physicians for a maximum of 20.00 hour(s) of ACEP Category I credit.
American Board of Anesthesiology: CME credit will be sent directly to The American Board of Anesthesiology to fulfill the Part 2 requirement for the Maintenance of Certification in Anesthesiology Program (MOCA®).
Canadian Physicians: This activity is eligible for Section 1 credits in the Royal College's Maintenance of Certification (MOC) Program. Participants must log into MAINPORT to claim this activity.
Certified Registered Nurse Anesthetists: This program has been prior approved by the AANA for 20 Class A CEC; AANA Code #1035178; Expiration Date 1/28/2018.
Nurse Practitioners: The American Academy of Nurse Practitioners Certification Program (AANPCP) and the American Nurses Credentialing Center (ANCC) accept CME from organizations accredited by the ACCME.
Osteopathic Physicians: This program is eligible for Category 2 credit with the American Osteopathic Association (AOA).
Physician Assistants: The American Academy of Physician Assistants (AAPA) accepts certificates of participation for educational activities certified for AMA PRA Category 1 Credit™ from organizations accredited by ACCME or a recognized state medical society. Physician assistants may receive a maximum of 20 hours of Category I credit for completing this program.
Registered Nurses: NWS is an approved provider for the following state nursing boards: Arkansas State Board of Nursing (Provider Number 50-7480), California Board of Registered Nursing (Provider Number 4833), District of Columbia Board of Nursing (Provider Number 50-7480), Florida Board of Nursing (Provider Number 50-7480), Georgia Board of Nursing (Provider Number 50-7480), and the South Carolina Board of Nursing (Provider Number 50-7480). This program offers 20 contact hours.
†Pharmacology hours subject to change.
MEDICAL DIRECTOR
Mark Murphy, MD, MSN Education, Treasure Island, Florida and Northwest Seminars, Pasco, Washington
SCHEDULE AND FACULTY CHANGES
Factors beyond our control sometimes necessitate changes in the schedule and faculty. If time permits, we will inform all registrants of any changes prior to the program. Changes on site due to local conditions will be announced in class.
COURSE CANCELLATION BY PROVIDER
We reserve the right to cancel a course for any reason. In such case, a minimum of 30 days notice will be given to those registered and 100% of tuition paid will be refunded. NWS and NWWT will not be responsible for any non-refundable airfare, hotel, or other liabilities you may incur. We highly recommend purchase of travel insurance. Travel at your own risk.
COURSE CANCELLATION FEE
$100 November 26, 2017 to December 26, 2017. No refund after December 26, 2017; however, 50% of tuition paid may be applied toward tuition for another NWS program within the next 12 months. Cancellation must be made in writing.

FAP (Frequent Attendee Points)
FAP lets you accumulate points based on dollars spent with NWS including net hotel and tuition booked through NWS (but not air). Once you have enough points to cover a full tuition they can be redeemed for tuition (no cash value). A great program to reward you for supporting NWS!
Lecture notes will be provided via download in PDF format.
While we strive for accuracy at all times with our published information, we cannot be responsible for typographical and other errors.
Please note that children and non-registered guests are not allowed to attend the lectures. The concierge can provide you with childcare information.
We have a block of rooms for seminar participants. Once this block is sold, rooms are based upon availability only and may be at a higher rate. Rooms are available only through us 1 (800) 222-6927.
Travel at your own risk.
Airfare available through Universal Travel. Be sure to mention Northwest Seminars when booking. Contact Kellee Kilmer: Phone number: (858) 456-7887 - Email: kellee@universaltravel1.com
REGISTER EARLY
We recommend that you register early to assure your spot. We reserve the right to close registrations to a course at any time without notice. We may not be able to accommodate onsite registrations.