Las Vegas, Nevada
This is the city that attracts more than 37.5 million visitors a year by offering the grandest hotels, the biggest stars in entertainment, the highest caliber of award-winning chefs and master sommeliers and, of course, the brightest lights. As for gaming, if you can bet on it, you'll find it here.
Vegas is more than gambling, showgirls, and the crazy throngs of Fremont Street. Catch comedy and music headliners as well as fantastic acrobatic performances and master magicians. Take a walk down the famous Vegas Strip for premium shopping and dining options tailored by the biggest culinary names in the industry. Get thrills aboard the Stratosphere's X-Scream roller coaster, take in a medieval jousting match at Excalibur, or ride a gondola through the Venetian. There's no shortage of unique entertainment shared amongst the various venues and hotels.
And while Vegas offers many urban delights, nature has something special to share here as well. Red Rock Canyon offers scenic hiking and wildlife viewing either self-guided or coordinated with your own experienced local tour guide. Next venture a bit further out to see Boulder City, Hoover Dam, Lake Mead, the Grand Canyon, Valley of Fire State Park, and many other desert spectacles.
The Palms Casino Resort
Internationally recognized for its exceptional accommodations, high-energy nightlife, extravagant pools and world-renowned restaurants, The Palms Casino Resort captures all the excitement and energy of Las Vegas in one vibrant setting. Situated on nearly 30 acres, The Palms is a boutique property with three distinct towers – each offering unparalleled views of the iconic Las Vegas Strip. Having recently undergone a multi-million dollar transformation, The Palms has redesigned guest rooms, added new culinary experiences, re-imagined gaming areas and created even more distinctive nightlife and daylife experiences. Each of The Palm's award-winning restaurants is home to a world-class chef whose cuisine not only excites the senses – but the culinary world as a whole. Whether you're hungry for a little down-home cooking or have a taste for the exotic, a selection of casual restaurants will please any palate. And with a variety of atmospheres ranging from sports-driven entertainment to relaxed, poolside dining, the settings are as diverse as the menus. The Eatery is a collection of popular, fast-casual restaurants located at the west end of the casino. No matter what or when you're craving, you can always grab a quick bite and then get back to the good times.
The Palms shines brightest once the sun goes down. For those who want a sizzling dance floor with a view, nothing tops Ghostbar. If you're looking for a different vibe, The Palm's offering of lounges and bars are a comfortable, stylish way to make the most of the night. Home to one of the only IMAX experiences in Las Vegas, Brenden Theatres is a 14-screen movieplex on The Palms casino floor. Each theater really ups the movie magic with tiered stadium seating, plush rocker high-back seats, digital sound and giant wall-to-wall curved screens.
When it's time to relax, nourish your body at the lavishly modern Drift spa. With over 20 treatment rooms and an extensive list of services, Drift is truly a retreat for every body. The spa is also home to the first Hammam in Las Vegas. Inspired by tradition, this co-ed steam bath evolves what has been a Turkish custom for centuries. Recharge Salon & Fitness is a two-story sanctuary featuring a cardio center, beauty salon and pool. From group yoga, Pilates or spin class to a one-on-one personal training session, the fitness center is available to help keep you looking and feeling good while you're away from home.
The Fantasy Tower guestrooms are truly an escape from reality, offering contemporary furnishings and warm, inviting colors to create the ideal Vegas getaway. Amenities include one king or 2 queen beds (based on availability), LCD TV, refreshment center, feather/down-free bedding, Jacuzzi bath tub, safe, iron/board, hair dryer and more. The Palms Casino Resort is located approximately 5 miles from the McCarran International Airport (LAS).
SHUTTLE SERVICES FOR LAS VEGAS DATES
LASxpress Airport Services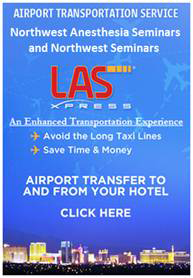 LASxpress FAST AND EFFICIENT airport transportation service is committed to providing you a convenient stress-free experience. Economy Service and Luxury Service available for attendees of Northwest Seminars & Northwest Seminars 2018 Meetings.
Other benefits include:
• Advance reservations on a secure website 24/7/365
• Preprinted boarding passes eliminates the frustration of securing transportation on-site and avoiding long taxi lines
• Significant Savings vs. Taxi Fare
• Priority Boarding
• On-site Airport Staff

Click Here to receive this special rate

FAST AND EFFICIENT Airport transportation service to and from Your Las Vegas Hotel. LASxpress is committed to providing you a convenient stress-free experience. LASxpress offers; Xpress direct non-stop service, Economy one + stop and Luxury services, advance reservations on a secure website, pre-printed boarding passes eliminating frustration of securing transportation on-site and avoiding long taxi lines, available 24/7/365 complemented by 24 hour customer service. It's simple and easy. Make your reservations now online.
For questions or concerns please call (702) 472-8690
TARGET AUDIENCE
This course is designed for physicians, physician assistants, nurse practitioners, registered nurses, and all other medical care providers who must maintain state-of-the-art knowledge of the specialty or are impacted by it.

PROGRAM PURPOSE
The practitioner of emergency medicine must possess evidence-based scientific background for competent clinical practice; maintain state-of-the-art knowledge of the specialty and all additional related disciplines; maintain an up-to-the-minute armamentarium of knowledge and skills for the selection and use of complex equipment, pharmacological agents, and procedures; manage self and colleagues to function toward common goals in providing consistent care in all settings in which emergency care is provided; serve as an expert in matters involving quality, safe and equitable health care delivery and support of other service providers, departments, institutions, and organizations dependent upon professional expertise.
Presentations are designed to facilitate the acquisition of cognitive and technical skills as defined through evidenced based data translated to best practice standards by the pertinent governmental and professional organizations including the American College of Emergency Physicians, American College of Surgeons and the Emergency Nurses Association and abilities in one or more of the disciplines vital to the practicing professional.
OBJECTIVES
At the conclusion of this activity, the participant will be able to:
Apply the pertinent physical and behavioral sciences as they impact and are affected by the planning, delivery, and monitoring of services inherent in the professions
Explain the selection, dosing considerations with methods of administration, safe use, contraindications and precautions of drugs based on their chemical and pharmacologic properties
Outline comprehensive patient management plans for the special patient population discussed
Apply the principles of safety and asepsis in the performance of all aspects of patient care regardless of the clinical environment in which the practice resides
Incorporate the published tenets of pertinent, recognized external organizations, institutions, and professional groups defining medical, legal, philosophical, ethical, and health care management standards.

Topics in Emergency Medicine: Emphasis on Pediatrics
Las Vegas Nevada
September 10-13, 2018


Monday, September 10

0700
Registration - Mandatory Sign In - Continental Breakfast
0725
Welcome
NWS Staff
0730
Clinical Decision Rules to Make Care Better and Life Easier
J.Holmes
0830
Head Trauma: Current Evaluation and Treatment for Children and Adults
J.Holmes
0930
Break
0945
Chest Pain: Using the Literature to Test Appropriately
S.Bird
1045
Evaluation of the Minor Trauma Patient: Appropriate Resource Utilization
J.Holmes
1145
World's Most Dangerous Creatures
S.Bird
1245
Adjourn

0.9 Pharmacology Hours

Tuesday, September 11

0700
Registration - Mandatory Sign In - Continental Breakfast
0730
ABCs of Pediatric Resuscitation: Knowing the Tricks to Better Outcomes
E.Rose
0830
Pediatric Fever: Testing and Treatment Strategies for 2018
E.Rose
0930
Break
0945
Pediatric Abdominal Pain: Children Are Not Little Adults
E.Rose
1045
Pediatric Trauma: Children Are Still Not Little Adults
J.Holmes
1145
Panel Discussion: Pediatric Controversies / Cases
J.Holmes, E.Rose
1245
Adjourn

1.1 Pharmacology Hours

Wednesday, September 12

0700
Registration - Mandatory Sign In - Continental Breakfast
0730
Pediatric Respiratory Emergencies
E.Rose
0830
Drugs of Abuse and Testing Conundrums
S.Bird
0930
Break
0945
Rashes in the ED: Recognizing the Most Important Pediatric and Adult Rashes
E.Rose
1045
Visual Toxicology
S.Bird
1145
Stop the Bleeding: Anticoagulation Issues in 2018
J.Holmes
1245
Adjourn

2.5 Pharmacology Hours

Thursday, September 13

0700
Registration - Mandatory Sign In - Continental Breakfast
0730
Physician Wellness and Resiliency: Strategies to Prolong / Maximize Your Career
S.Bird
0830
Adult Problems in the Pediatric Patient
E.Rose
0930
Break
0945
Stemming the Tide of Opiate Overprescribing
S.Bird
1045
Medical Legal Issues in the Emergency Department
J.Holmes
1145
Panel Discussion: Current Controversies and Good Living in EM
S.Bird, J.Holmes, E.Rose
1245
Adjourn

1.6 Pharmacology Hours

20 CME

20 Class A CEC

6.1 Pharmacology Hours†
FACULTY
Steven Bird, MD
Professor of Emergency Medicine
Vice Chair for Education, Department of Emergency Medicine
Emergency Medicine Residency Director
University of Massachusetts Medicine School
Worcester, Massachusetts
James F. Holmes, Jr., MD, MPH
Professor and Vice Chair of Research
Department of Emergency Medicine
University of California, Davis School of Medicine
Sacramento, California
Program Coordinator
Emily Rose, MD, FAAP, FAAEM, FACEP
Assistant Professor of Clinical Emergency Medicine
Keck School of Medicine of the University of Southern California
Attending Physician
Los Angeles County/USC Medical Center
Los Angeles, California

ACCREDITATION
This activity has been planned and implemented in accordance with the accreditation requirements and policies of the Accreditation Council for Continuing Medical Education (ACCME) through the joint providership of The A. Webb Roberts Center for Continuing Medical Education of Baylor Scott & White Health and Northwest Seminars. The A. Webb Roberts Center for Continuing Medical Education of Baylor Scott & White Health is accredited by the ACCME to provide continuing medical education for physicians.
The A. Webb Roberts Center for Continuing Medical Education of Baylor Scott & White Health designates this live activity for a maximum of 20 AMA PRA Category 1 Credit(s)™. Physicians should claim only the credit commensurate with the extent of their participation in the activity.
Approved by the American College of Emergency Physicians for a maximum of 20.00 hour(s) of ACEP Category I credit.
American Board of Anesthesiology: CME credit will be sent directly to The American Board of Anesthesiology to fulfill the Part 2 requirement for the Maintenance of Certification in Anesthesiology Program (MOCA®).
Canadian Physicians: This activity is eligible for Section 1 credits in the Royal College's Maintenance of Certification (MOC) Program. Participants must log into MAINPORT to claim this activity.
Certified Registered Nurse Anesthetists: This program has been prior approved by the AANA for 20 Class A CEC; AANA Code #1035410; Expiration date 9/13/18.
Nurse Practitioners: The American Academy of Nurse Practitioners Certification Program (AANPCP) and the American Nurses Credentialing Center (ANCC) accept CME from organizations accredited by the ACCME.
Osteopathic Physicians: This program is eligible for Category 2 credit with the American Osteopathic Association (AOA).
Physician Assistants: The American Academy of Physician Assistants (AAPA) accepts certificates of participation for educational activities certified for AMA PRA Category 1 Credit™ from organizations accredited by ACCME or a recognized state medical society. Physician assistants may receive a maximum of 20 hours of Category I credit for completing this program.
Registered Nurses: NWS is an approved provider for the following state nursing boards: Arkansas State Board of Nursing (Provider Number 50-7480), California Board of Registered Nursing (Provider Number 4833), District of Columbia Board of Nursing (Provider Number 50-7480), Florida Board of Nursing (Provider Number 50-7480), Georgia Board of Nursing (Provider Number 50-7480), and the South Carolina Board of Nursing (Provider Number 50-7480). This program offers 20 contact hours.
†Pharmacology hours subject to change.
MEDICAL DIRECTOR
Mark Murphy, MD, MSN Education, Treasure Island, Florida and Northwest Seminars, Pasco, Washington
SCHEDULE AND FACULTY CHANGES
Factors beyond our control sometimes necessitate changes in the schedule and faculty. If time permits, we will inform all registrants of any changes prior to the program. Changes on site due to local conditions will be announced in class.
COURSE CANCELLATION BY PROVIDER
We reserve the right to cancel a course for any reason. In such case, a minimum of 30 days notice will be given to those registered and 100% of tuition paid will be refunded. NWS and NWWT will not be responsible for any non-refundable airfare, hotel, or other liabilities you may incur. We highly recommend purchase of travel insurance. Travel at your own risk.
COURSE CANCELLATION FEE
$100 July 12, 2018 to August 11, 2018. No refund after August 11, 2018; however, 50% of tuition paid may be applied toward tuition for another NWS program within the next 12 months. Cancellation must be made in writing.

FAP (Frequent Attendee Points)
FAP lets you accumulate points based on dollars spent with NWS including net hotel and tuition booked through NWS (but not air). Once you have enough points to cover a full tuition they can be redeemed for tuition (no cash value). A great program to reward you for supporting NWS!
Lecture notes will be provided via download in PDF format.
While we strive for accuracy at all times with our published information, we cannot be responsible for typographical and other errors.
Please note that children and non-registered guests are not allowed to attend the lectures. The concierge can provide you with childcare information.
We have a block of rooms for seminar participants. Once this block is sold, rooms are based upon availability only and may be at a higher rate. Rooms are available only through us 1 (800) 222-6927.
Travel at your own risk.
Airfare available through Universal Travel. Be sure to mention Northwest Seminars when booking. Contact Kellee Kilmer: Phone number: (858) 456-7887 - Email: kellee@universaltravel1.com
REGISTER EARLY
We recommend that you register early to assure your spot. We reserve the right to close registrations to a course at any time without notice. We may not be able to accommodate onsite registrations.