Diagnostic Skills for Myocardial Ischemia, Injury, Infarction, Axis Deviation, Bundle Branch Blocks, and Fascicular Blocks
Live Webinar
Northwest Seminars presents EKG Interpretation Seminar, a live webinar.
This live web conference will be presented with the same quality speakers and topics as our on-site conferences.
This is a live online course and will not be available for viewing later.
See below for more details.
TARGET AUDIENCE
This course is designed for physicians, certified registered nurse anesthetists, physician assistants, nurse practitioners, registered nurses and other medical care providers who must maintain state-of-the-art knowledge of the anesthesia specialty or are impacted by it.
FACULTY
Mark A. Kossick, DNSc, CRNA, APN
Self-Employed Anesthesia Practice
Educational Consultant
Dunnellon, Florida
Dr. Mark A. Kossick received his research doctorate (DNSc) in 2003 from the University of Tennessee Health Science Center and completed his clinical research in the electrophysiology laboratory at the University of Alabama at Birmingham (UAB) while developing a new modified chest lead (MAC1).
He finished his nurse anesthesia education in 1984 at Hamot Medical Center, Erie, Pennsylvania, affiliated with Edinboro University. Over the past 34 years he has been on faculty at the University of Kansas, UAB, University of Maryland, Union University, and Western Carolina University. Dr. Kossick has lectured extensively on EKG interpretation to an eclectic audience across the United States and from other countries, such as Spain, Germany, Iceland, Australia, Great Britain, Saudi Arabia, and New Zealand. Attendees include anesthesiologists, hospitalists, intensivists, emergency department physicians, cardiologists, nurse anesthetists, nurse practitioners, and critical care nurses. He served as a member of the AANA Journal Editorial Committee, authored 1) an antiarrhythmic chapter in the textbook, Pharmacology for Nurse Anesthesiology, 2) the Clinical Monitoring I: Cardiovascular System chapter of all six editions in the textbook, Nurse Anesthesia, and 3) is writing the third edition of a textbook and handbook on EKG interpretation. Dr. Kossick continues to provide anesthesia care to a diverse surgical population at several medical centers across the country.
PROGRAM PURPOSE
Due to the epidemiology of cardiovascular disease and standards of care regarding EKG monitoring by various professional organizations (physicians in many specialties [anesthesiology, emergency medicine, and critical care], advanced practice nurses) healthcare providers are being challenged to interpret the EKG as well as treat underlying conduction disturbances. This program is designed to update these practitioners with the latest information on this body of scientific information. This seminar offers 8 contact hours.
OBJECTIVES
At the conclusion of this program, the participant will be able to:
Review the 12-lead EKG system, dipole concept, the predicted morphology of the EKG waveforms, and options for lead placement.
Define the EKG criteria for diagnosing myocardial ischemia, injury, infarction, axis deviation, bundle branch blocks, and fascicular blocks.
Review the recommended placement of limb and chest leads for recording the 12-lead EKG and for continuous monitoring the EKG in the OR, PACU, ICU and ED.
Apply the criteria for the diagnosis of EKG changes associated with pathophysiology.
EKG Interpretation Seminar
Live Webinar
November 18, 2023

Diagnostic Skills for Myocardial Ischemia, Injury, Infarction, Axis Deviation, Bundle Branch Blocks, and Fascicular Blocks


All times in Pacific Time
0625
Login to Session and Welcome

NWS Staff

0630
Cardinal Concepts for Accurate EKG Interpretation: Part I
• Discuss established guidelines/recommendations for obtaining a 12-lead EKG
• Describe relevant cardiac anatomy as it relates to EKG interpretation and the clinical significance of waveform, interval, segment identification, along with graph paper parameters
0730
Cardinal Concepts for Accurate EKG Interpretation: Part II
• Describe the EKG lead system, dipole concept, and the significance of being able to predict the normal morphology of EKG waveforms in each EKG lead
• Describe the recommendations and clinical relevance for accurate EKG lead placement for the conventional 12-lead EKG and Mason-Likar EKG lead configuration
• Describe how the grouping of EKG leads (e.g., II, III, aVF) may provide insight to the anatomical location of myocardial ischemia/injury and infarction
0830
Break
0840
Clinical Guidelines for Diagnosing T Wave and ST Segment Changes
• Describe the current American College of Cardiology and American Heart Association criteria for assessing EKG evidence of myocardial ischemia/injury
• Describe the correct technique and indications for adjusting bedside EKG software parameters for continuous computerized ST segment analysis (e.g., Iso point, ST point, frequency bandwidth, gain setting)
0940
Decision Algorithm for EKG Lead Selection Including True Chest Leads versus Modified Chest Leads
• Describe the current recommendations for optimal EKG lead selection for monitoring patients at risk for myocardial ischemia and/or injury
• Discuss acceptable variations for EKG lead placement and how to configure modified chest leads and the derived 12-lead EKG
1040
Lunch Break
1110
Diagnostic Criteria for Myocardial Infarction
• Identify EKG criteria for myocardial infarction
• Recognize the potential value in using biomarkers in the differential diagnosis of myocardial infarction
1210
Practice EKG Interpretation: Part I
• Describe a systematic approach for interpreting 12-lead EKGs
• Identify EKG criteria for myocardial ischemia, injury, and infarction
1310
Break
1320
Diagnostic Criteria and Clinical Implications for Axis Deviation, Bundle Branch Blocks, and Fascicular Blocks
• Identify EKG evidence of axis deviation, bundle branch blocks and fascicular blocks
• Describe the clinical implications of axis deviation, bundle branch blocks and fascicular blocks
1420
Practice EKG Interpretation: Part II
• Diagnose faculty presented EKG rhythm strips and 12-lead EKGs, reviewing the criteria by which each is identified
1520
Adjourn

8 CME / 8 Class A CE / 8 CE

Rev. 1/27/23
FACULTY
Mark A. Kossick, DNSc, CRNA, APN
Self-Employed Anesthesia Practice
Educational Consultant
Dunnellon, Florida
ACCREDITATION
Northwest Anesthesia Seminars / Northwest Seminars is accredited by the Accreditation Council for Continuing Medical Education (ACCME) to provide continuing medical education for physicians.
Northwest Anesthesia Seminars / Northwest Seminars designates this live activity for a maximum of 8 AMA PRA Category 1 Credit(s)™. Physicians should claim only the credit commensurate with the extent of their participation in the activity.
American Board of Anesthesiology: This activity contributes to the CME component of the American Board of Anesthesiology's redesigned Maintenance of Certification in Anesthesiology™ (MOCA®) program, known as MOCA 2.0®. Please consult the ABA website, www.theABA.org, for a list of all MOCA 2.0® requirements.
Canadian Physicians: This activity is eligible for Section 1 credits in the Royal College's Maintenance of Certification (MOC) Program. Participants must log into MAINPORT to claim this activity.
Certified Registered Nurse Anesthetists: This program has been prior approved by the American Association of Nurse Anesthesiology for 8 Class A CE credits; AANA approval number 1042299; Expiration Date 11/18/2023.
Nurse Practitioners: The American Academy of Nurse Practitioners Certification Program (AANPCP) and the American Nurses Credentialing Center (ANCC) accept CME from organizations accredited by the ACCME.
Osteopathic Physicians: This program is eligible for Category 2 credit with the American Osteopathic Association (AOA).
Physician Assistants: The American Academy of Physician Assistants (AAPA) accepts certificates of participation for educational activities certified for AMA PRA Category 1 Credit™ from organizations accredited by ACCME or a recognized state medical society. Physician assistants may receive a maximum of 8 hours of Category I credit for completing this program.
Registered Nurses: NWAS/NWS is an approved provider for the following state nursing boards: Arkansas State Board of Nursing (Provider Number 50-7480), District of Columbia Board of Nursing (Provider Number 50-7480), Florida Board of Nursing (Provider Number 50-7480), Georgia Board of Nursing (Provider Number 50-7480), and the South Carolina Board of Nursing (Provider Number 50-7480).
The AANA is an approved provider by the California Board of Registered Nursing, CEP #10862.
This program offers 8 contact hours.
†Pharmacology hours subject to change.
COURSE DIRECTOR
Mark T. Murphy, MD, MSN Education, LLC, Treasure Island, Florida, Medical Director, Northwest Seminars, Pasco, Washington
SCHEDULE AND FACULTY CHANGES
Factors beyond our control sometimes necessitate changes in the schedule and faculty. If time permits, we will inform all registrants of any changes prior to the program. Changes will be announced in class.
COURSE CANCELLATION BY PROVIDER
We reserve the right to cancel a course for any reason. In such case, a minimum of 14 days notice will be given to those registered and 100% of tuition paid will be refunded. NWS/NWAS will not be responsible for any other liabilities you may incur.

COURSE CANCELLATION FEE
No penalty for webinar cancellation received by November 4, 2023. $50 penalty for webinar cancellations received after November 4, 2023. Cancellation must be made in writing. No tuition credit or refund will be issued for attendees that do not log in for the program.
FAP (Frequent Attendee Points)
We value your patronage and have a simple program to reward you. Our Frequent Attendee Points (FAP) program gives you an added bonus for money spent on our seminars, as well as cruise cabins booked through our in-house travel agency, Northwest Worldwide Travel.
You are automatically enrolled in this program with your paid registration. Click here for more information.
*Effective January 1, 2023, net hotel stays for 2023 and beyond will no longer be included in FAP calculations.
Lecture notes will be provided via download in PDF format.
You must sign-in every day you attend to receive credit.
While we strive for accuracy at all times with our published information, we cannot be responsible for typographical and other errors.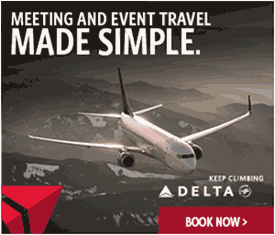 For flights in 2023:

Delta Air Lines is pleased to offer special discounts for Northwest Anesthesia Seminars / Northwest Seminars.
Please click here to book your flights.
You may also call Delta Meeting Network® at 1-800-328-1111* Monday-Friday, 8:00 a.m. - 6:30 p.m. (EST) and refer to Meeting Event Code NM2NH
*Please note there is not a service fee for reservations booked and ticketed via the Delta Meeting Network® reservation 800 number.